We will move the dirt and dust out — so you can move in.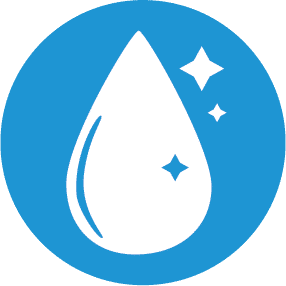 With dust, dirt, and grime covering most of the surfaces following any construction project, you want a company who can transform your workspace and give it the attention it deserves. Custom Cleaning Solutions LLC's post-construction clean-up services will help to make your property shine.
Remove dust, dirt, smudges and scuffs from walls

Dust all surfaces and fixtures including ceiling fans

Clean trim, baseboards, window frames and door frames

Clean sides and tops of doors and door hinges

Vacuum carpet, especially around the edges
Vacuum and mop hard floors

Clean windows (including the glass, tracks and frames)

Clean light fixtures and bulbs

Clean electrical switches and outlets

Clean interior blinds and shutters

Clean inside closets and cabinets
Our Mission: To consistently deliver customized janitorial services that exceed customer expectations.
Custom Cleaning Solutions LLC is a bonded and insured, independently-owned and operated cleaning company with over 10 years experience in the cleaning industry. Your advantage in choosing us is, as an independently-owned and operated cleaning company we have the freedom to focus on personalized services for each client.
"Another job well done by you and your team at Custom Cleaning Solutions LLC. Looking forward to working with you in the near future."
John Wattrick | Mosites Construction
"Very professional and reliable. I hire Danny and Custom Cleaning Solutions to do ALL of our final cleans for our Pittsburgh area construction projects. She has never disappointed and is always very accommodating. I highly recommend Danny and Custom Cleaning Solutions."
Lauren (Yohe) Shaffer | Brackenridge Construction Co.
"You don't need to look any further than Custom Cleaning Solutions for a reliable, trustworthy cleaning company that will get the job done. They provide excellent service and have our office sparkling clean."
Bridget Gaussa, Program Director | Cribs for Kids
"Custom Cleaning Solutions does a great job cleaning our restaurant! They are very flexible with our scheduling needs and always available if I need to contact them. I would recommend them to anyone looking for a reliable, reasonably priced cleaning service."
Brooke K. Murphy, Controller | Cioppino Group
Our professional, experienced cleaning staff does the job right the first time.