Office environments require careful dusting and wiping, floor care, thorough restroom cleaning and trash removal. Custom Cleaning Solutions LLC will create a cleaning schedule that is right for your workplace.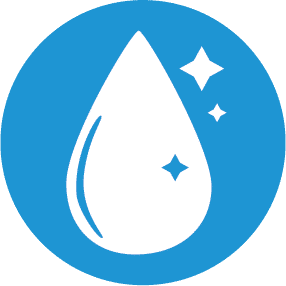 When working in an office, a clean and tidy environment is important. However, businesses are busier than ever and do not have the time to clean. This is an important reason why companies might choose to hire office cleaning professionals instead of doing everything on their own.
Bacteria, allergens, and germs are everywhere. Employees, customers, and visitors can easily spread illnesses by touching surfaces, such as desks, computer keyboards and door handles. Regular professional office cleaning that includes dusting, vacuuming, mopping and other cleaning can improve the health of your work environment as it reduces the presence of bacteria, germs, and allergens in the workplace. Allergens, such as dust mites and mold spores can trigger allergy and asthma symptoms, possibly resulting in sick days and reduced productivity.
Custom Cleaning Solutions LLC will ensure your offices are professionally cleaned. Our general office cleaning solutions will ensure your employees have a healthy work environment.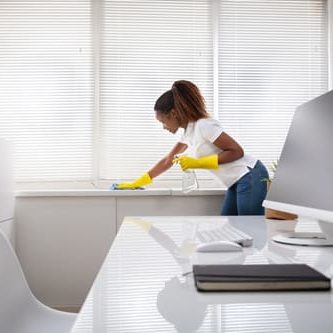 Our Mission: To consistently deliver customized janitorial services that exceed customer expectations.
Custom Cleaning Solutions LLC is a bonded and insured, independently-owned and operated cleaning company with over 10 years experience in the cleaning industry. Your advantage in choosing us is, as an independently-owned and operated cleaning company we have the freedom to focus on personalized services for each client.
"Another job well done by you and your team at Custom Cleaning Solutions LLC. Looking forward to working with you in the near future."
John Wattrick | Mosites Construction
"Very professional and reliable. I hire Danny and Custom Cleaning Solutions to do ALL of our final cleans for our Pittsburgh area construction projects. She has never disappointed and is always very accommodating. I highly recommend Danny and Custom Cleaning Solutions."
Lauren (Yohe) Shaffer | Brackenridge Construction Co.
"You don't need to look any further than Custom Cleaning Solutions for a reliable, trustworthy cleaning company that will get the job done. They provide excellent service and have our office sparkling clean."
Bridget Gaussa, Program Director | Cribs for Kids
"Custom Cleaning Solutions does a great job cleaning our restaurant! They are very flexible with our scheduling needs and always available if I need to contact them. I would recommend them to anyone looking for a reliable, reasonably priced cleaning service."
Brooke K. Murphy, Controller | Cioppino Group
Our professional, experienced cleaning staff does the job right the first time.