Locally owned and operated full-service commercial cleaning company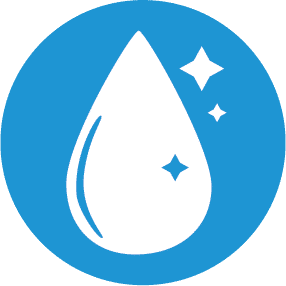 Firsthand knowledge
Custom Cleaning Solutions LLC  is locally owned and operated.   We have been proudly serving Pittsburgh and surrounding Counties since 2016.  One of the most important aspects of being locally owned and operated is our firsthand knowledge of the commercial cleaning industry and human resources management. We have built teams that deliver quality and consistent service each and every time. 
Quality reputation
Our reputation is everything in our business. Since 2016, we have established ourselves in the Pittsburgh community as a qualified and trusted cleaning company.  We are not a franchise and are not controlled by any outside influences. Our team is committed to achieving high standards and professional integrity.
Value-Added
Our goal is to be present and accountable to maintain open communication with all of our valued customers. We respect your needs and differences and strive to go above and beyond your expectations and do the job right the first time. We deliver more than cleaning!
Our Mission: To consistently deliver customized janitorial services that exceed customer expectations.
Custom Cleaning Solutions LLC is a bonded and insured, independently-owned and operated cleaning company with over 10 years experience in the cleaning industry. Your advantage in choosing us is, as an independently-owned and operated cleaning company we have the freedom to focus on personalized services for each client.
"Another job well done by you and your team at Custom Cleaning Solutions LLC. Looking forward to working with you in the near future."
John Wattrick | Mosites Construction
"Very professional and reliable. I hire Danny and Custom Cleaning Solutions to do ALL of our final cleans for our Pittsburgh area construction projects. She has never disappointed and is always very accommodating. I highly recommend Danny and Custom Cleaning Solutions."
Lauren (Yohe) Shaffer | Brackenridge Construction Co.
"You don't need to look any further than Custom Cleaning Solutions for a reliable, trustworthy cleaning company that will get the job done. They provide excellent service and have our office sparkling clean."
Bridget Gaussa, Program Director | Cribs for Kids
"Custom Cleaning Solutions does a great job cleaning our restaurant! They are very flexible with our scheduling needs and always available if I need to contact them. I would recommend them to anyone looking for a reliable, reasonably priced cleaning service."
Brooke K. Murphy, Controller | Cioppino Group
Our professional, experienced cleaning staff does the job right the first time.