Stripping and Recoating of VCT Floors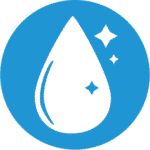 Vinyl composition tile (VCT) is a highly popular flooring choice because of its durability and ease of maintenance. But in order to sustain its durability and be reasonably scratch resistant, VCT needs to be cleaned regularly and maintained properly.
Additionally, VCT requires protection to maintain the beauty and clean, shiny appearance that people want to see in a floor. Custom Cleaning Solutions LLC offers stripping and recoating of VCT floors in your high- trafficked areas.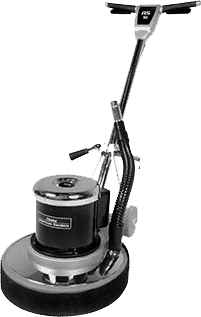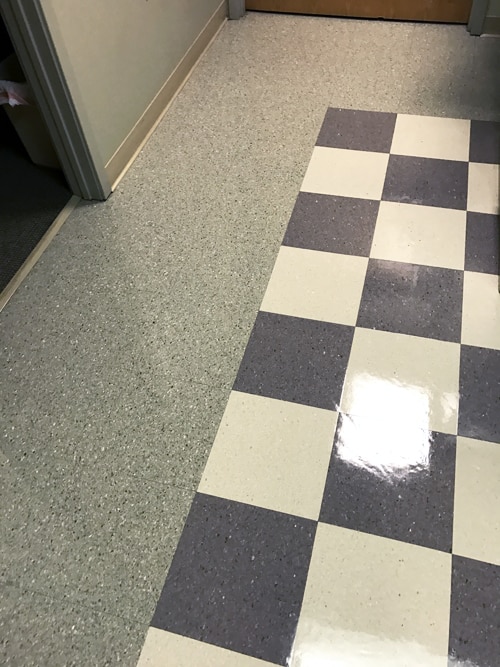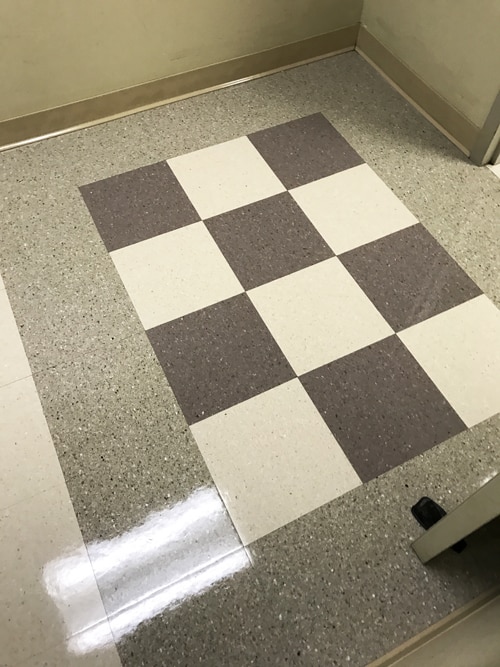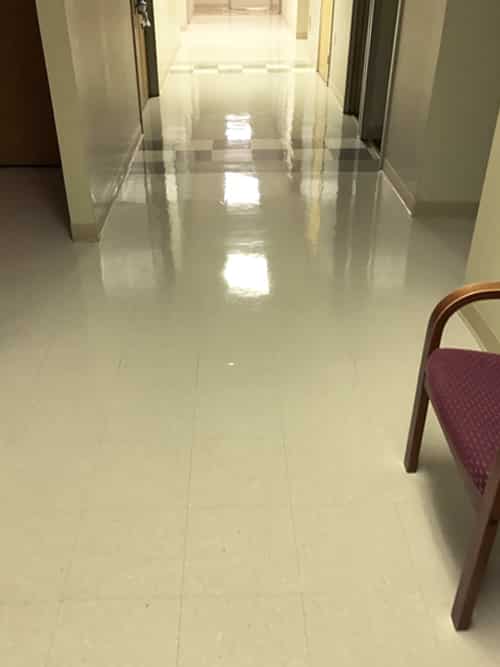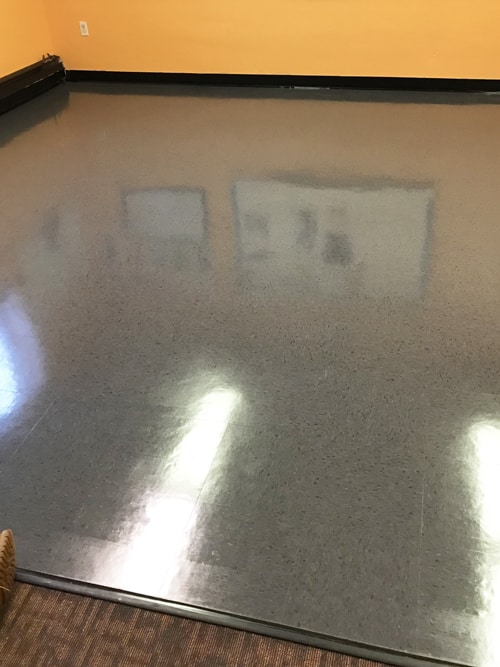 Custom Cleaning Solutions LLC guarantees that the appearance of your floors and establishment will always be at its optimal level.
A thorough vacuuming will remove surface-level dirt and debris. But many times we'll need to go deeper. Professional carpet cleaning using hot water extraction and industrial carpet shampoo will remove deep-down dirt. This is often a great way to restore color and bounce to high-traffic areas.
While each location is different, we generally recommend daily vacuuming along with monthly deep cleaning. This will not only improve the appearance of your carpeted areas but also extend their lifespan.
Unfortunately, carpets can become a breeding ground for bacteria, mold and even bugs. Regular carpet cleaning can remove allergens and other potentially harmful material. Our teams provide routine carpet cleaning.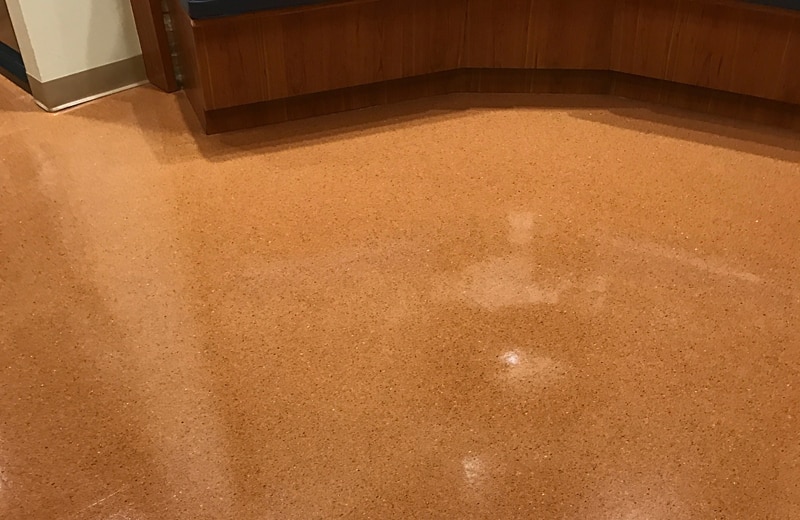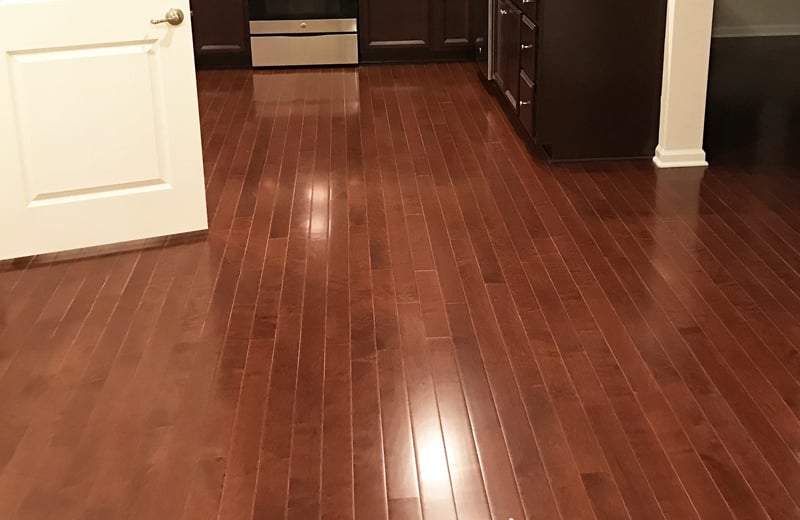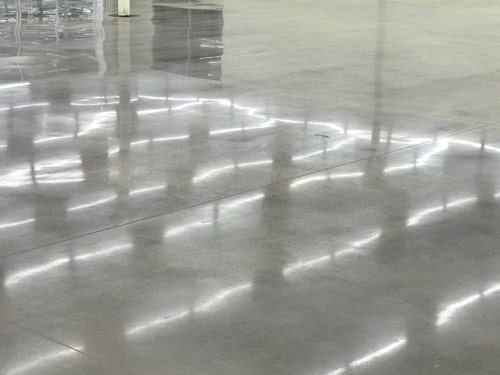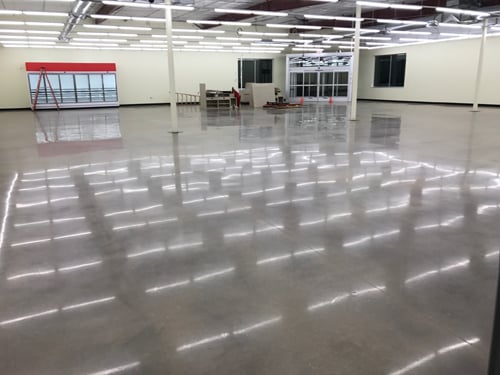 Our Mission: To consistently deliver customized janitorial services that exceed customer expectations.
Custom Cleaning Solutions LLC is a bonded and insured, independently-owned and operated cleaning company with over 10 years experience in the cleaning industry. Your advantage in choosing us is, as an independently-owned and operated cleaning company we have the freedom to focus on personalized services for each client.
"Another job well done by you and your team at Custom Cleaning Solutions LLC. Looking forward to working with you in the near future."
John Wattrick | Mosites Construction
"Very professional and reliable. I hire Danny and Custom Cleaning Solutions to do ALL of our final cleans for our Pittsburgh area construction projects. She has never disappointed and is always very accommodating. I highly recommend Danny and Custom Cleaning Solutions."
Lauren (Yohe) Shaffer | Brackenridge Construction Co.
"You don't need to look any further than Custom Cleaning Solutions for a reliable, trustworthy cleaning company that will get the job done. They provide excellent service and have our office sparkling clean."
Bridget Gaussa, Program Director | Cribs for Kids
"Custom Cleaning Solutions does a great job cleaning our restaurant! They are very flexible with our scheduling needs and always available if I need to contact them. I would recommend them to anyone looking for a reliable, reasonably priced cleaning service."
Brooke K. Murphy, Controller | Cioppino Group
Our professional, experienced cleaning staff does the job right the first time.